RUCKUS IoT Suite

Centralized Inventory Control of Your Converged RUCKUS Network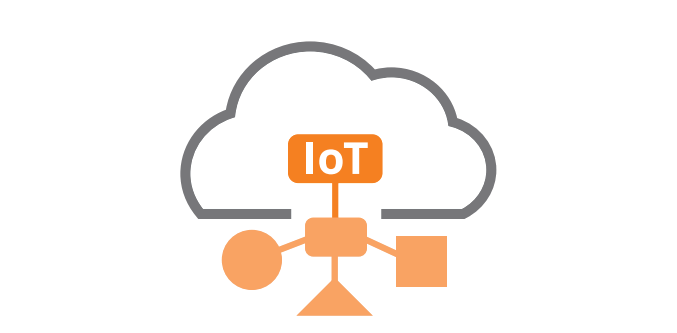 RUCKUS IoT Suite
Get a Quote
Request a Free Trial
RUCKUS IoT Suite Benefits:

RUCKUS IoT Suite is designed to provide network operations and Wi-Fi teams with greater control and flexibility in the management of their SmartZone managed network. IoT Suite provides single-paneof-glass visibility for superior AP inventory monitoring and management, and unparalleled AP health visibility. RUCKUS IoT Suite is a virtual appliance that scales to support your evolving converged wireless and wired edge network.
Overview:
The RUCKUS IoT Suite is a collection of network hardware and software infrastructure components used to create a converged, multi-standard IoT access network.
RUCKUS IoT-ready Access Points (APs)—Accommodate RUCKUS IoT Modules to establish multi-standards wireless access for Wi-Fi and non-Wi-Fi IoT endpoints.
RUCKUS IoT Modules—Radio or radio-and-sensor devices that connect to a RUCKUS IoT-ready AP to enable endpoint connectivity based on standards such as Bluetooth Low Energy (BLE) and Zigbee.
RUCKUS SmartZone Controller—A network controller that provides a management interface for the WLAN.
RUCKUS IoT Controller—A virtual controller, deployed in tandem with a RUCKUS SmartZone OS-based controller, that performs connectivity, device and security management functions for non-Wi-Fi devices, as well as facilitate disparate endpoint management coordination and APIs for northbound integration with analytics software and IoT cloud services

---
The RUCKUS IoT Module (I100) is a pluggable module that connects to a RUCKUS IoT-ready access point. The I100 provides IoT endpoint connectivity using Bluetooth Low Energy (BLE) and Zigbee. I100 serves as a single connectivity point between disparate IoT devices using different protocols and a RUCKUS IoT-ready AP. The I100 IoT Module along with RUCKUS patented technologies coordinates frequency spectrum usage by automating channel selection so different radio-frequency standards can co-habitat intelligently and perform optimally. RUCKUS coordinates channel selection so Wi-Fi and Zigbee do not compete for the same channels.

Features:
REUSE EXISTING INFRASTRUCTURE
Reduce infrastructure spend and connect Wi-Fi and non-Wi-Fi IoT endpoints with a single multi-standards wireless access network.
MULTI-LAYERED PROTECTION
Security between each IoT suite component protects data-in-transit and guards against physical attacks.
STANDARDS-BASED SECURITY
AES over-the-air encryption, SSL secured MQTT traffic and HTTPS REST API communication protects the IoT access network.
SIMPLIFY DEVICE ONBOARDING
Connect Wi-Fi and non-Wi-Fi IoT endpoints quickly with the RUCKUS IoT Controller.
EXPEDITE DEPLOYMENT
Connect an IoT Module to an existing IoT-ready APs to quickly upgrade the WLAN to support BLE, Zigbee 3.0, iBeacon and Eddystone based IoT endpoints.
Use Cases:
Deployment Examples
Hospitality
Hotels can more easily enhance security and convenience for guests through remote key card management and offering smarthome amenities to improve guest satisfaction.
Smart Cities
Cities can more easily implement a range of citizen-centric quality-of-life solutions ranging from parking location assistance to more efficient trash collection. Cities can monitor air, water and pollution quality to improve public health.
Smart Campuses
IoT-enabled Smart Campuses make colleges and universities safer and more efficient, through wayfinding, connected transit and bike shares, and smart parking applications. Connected CCTV, smart lighting and smart locks make everyone on campus safer.
Building Owners
Building owners and operators are using IoT applications to create new smart-home and smart-office experiences that attract new residents and tenants and help their properties compete. Amenities like smart lighting, environmental controls, and connected security make buildings safer.
Integrations with industry-leading operational technology (OT) and customer technology (CT) solution providers enable organizations to use the RUCKUS IoT Controller to establish cross-solution policy rules while easily allowing for the use of 3rd party analytics tools and services to increase IoT investment benefits.
The RUCKUS IoT Suite serves as the access network between IoT devices and their respective IoT management systems. By leveraging and extending the existing network infrastructure with multi-radio standards support, and multi-layered IoT security the RUCKUS IoT Suite can address a variety of IoT requirements.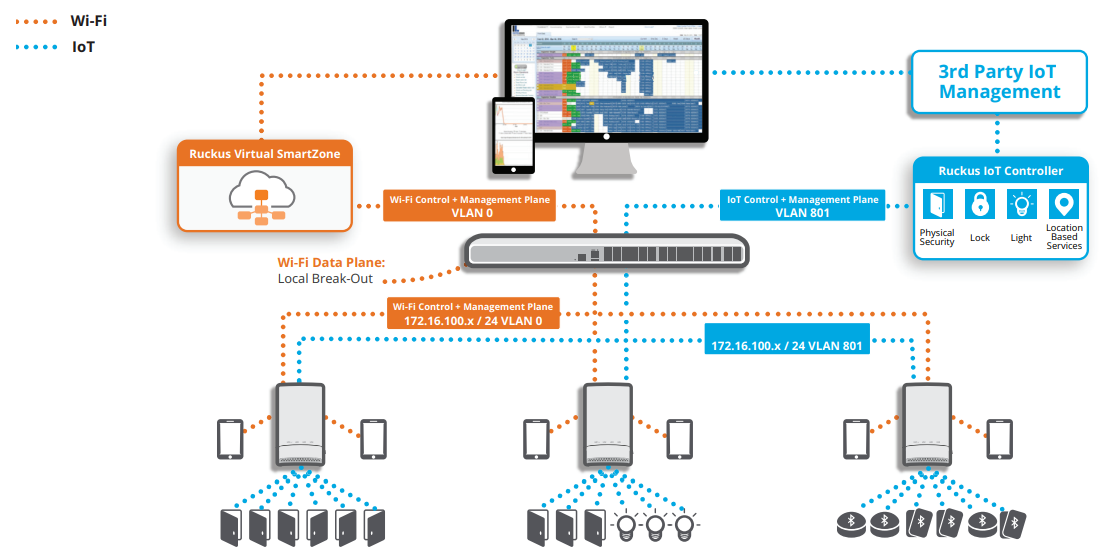 Need help? Chat with an industry expert right now!
Please fill out the form below or call us at 844-294-0780
Contact Us
Mailing Address:
NetWifiStore.com
A division of Virtual Graffiti, Inc.
9979 Muirlands Blvd.
Irvine, CA 92618
Local: 949-870-3500
Toll Free: 844-294-0780
Our team is here to help you! We are available from Monday – Friday: 7am - 9PM PST and Saturday – Sunday: 9am - 6PM PST and attempt to respond to all inquiries within 1 business day.
Please Note: Technical support is provided by the manufacturer. If you have a product support related questions, please contact the manufacturer directly.