RUCKUS® R770 Indoor Access Point

Very-High-Performance Tri-Radio Wi-Fi 7 2x2:2
CommScope RUCKUS Products
RUCKUS R770 Access Point
R770 US tri-band 11be indoor 2+4+2 AP
#901-R770-US00
Our Price: $2,595.00
WatchDog Advance Replacement
WatchDog Advance Replacement R770, 1 Year
#803-R770-1000
Our Price: $114.00
WatchDog Advance Replacement R770, 3 Year
#803-R770-3000
Our Price: $227.00
WatchDog Advance Replacement R770, 5 Year
#803-R770-5000
Our Price: $341.00
More pricing below, click here!
Overview:
RUCKUS R770 Leads the Wi-Fi 7 Revolution
Ultra-fast, low latency wireless connections with improved capacity and efficiency
Wi-Fi 7's extreme speed, low latency and increased capacity delivers exceptional user experiences and empowers an entirely new class of advanced connected devices and demanding applications. Need a way for wireless devices to support 8K video streams, extended reality (XR) video conferencing, massive social gaming, and more? Wi-Fi 7 is the answer and RUCKUS® brings it to life with the R770 as the first enterprise-class AP supporting Wi-Fi 7 to hit the market.
RUCKUS Wi-Fi 7 implementation is further enhanced by RUCKUS BeamFlex+ patented smart, directional antenna technology and RUCKUS AI to optimize network performance.
Superior Throughput and Capacity
RUCKUS BeamFlex+ on all three bands dramatically improves throughput and range.
4K QAM and 320 MHz wide channels take full advantage of the 6 GHz spectrum and deliver unprecedented throughput
10 Gbps Ethernet port eliminates backhaul bottleneck
AI Driven Radio Resources Management simplifies support and enhances network performance
Automated Frequency Coordination (AFC) boosts signal strength and range by enabling the use of Standard Power (SP) mode at 6 GHz
Adaptive Resilience
Multi Link Operation (MLO) improves reliability by transmitting data across multiple links to prevent interruptions.
Better Wi-Fi resiliency through AI driven automated incident classification and recommended remediation steps
Reduced Latency
RUCKUS Wi-Fi 7 enhancements including Time Sensitive Networking* (TSN) deliver the deterministic latency applications need
Wi-Fi 7 new set of QoS features to improve user experience in various scenarios.
Advanced Security Simplified
RUCKUS exclusive DPSK3 adds the power of DPSK to WPA3 combining advanced security with the flexibility and ease of use of dynamic passphrase to secure network access.
Secure boot and TPM 2.0 offers hardware-level protection against malware and sophisticated cyberattacks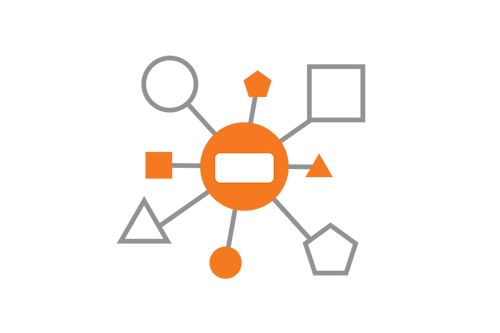 Built-in Modern IoT Stack
Built-in IoT radio for BLE & Zigbee support and USB port for additional expandability
Broad Pre-integrated IoT solutions/ecosystems
Matter and Thread ready*
*Expected to be available in a future software release
Pricing Notes:
Pricing and product availability subject to change without notice.
CommScope RUCKUS Products
RUCKUS R770 Access Point
R770 US tri-band 11be indoor 2+4+2 AP
#901-R770-US00
Our Price: $2,595.00
WatchDog Advance Replacement
WatchDog Advance Replacement R770, 1 Year
#803-R770-1000
Our Price: $114.00
WatchDog Advance Replacement R770, 3 Year
#803-R770-3000
Our Price: $227.00
WatchDog Advance Replacement R770, 5 Year
#803-R770-5000
Our Price: $341.00