RUCKUS Cloud Wi-Fi

WLAN Management-as-a-Service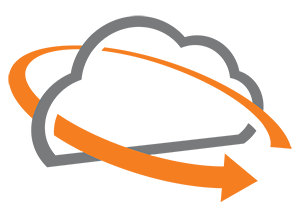 RUCKUS Cloud Wi-Fi 1 Year Subscription for 1 AP, US Hosted
#CLD-RKWF-1001
List Price: $95.00
Contact us for better pricing!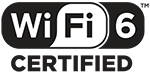 RUCKUS Cloud Subscription Includes:
AP and switch management
Instant availability of new features
Free native mobile app for anywhere management
24x7 phone/chat/web technical support
Choice of 1-, 3- or 5-year subscriptions
Management portal for MSPs and VARs
RESTful Open APIs
CommScope RUCKUS Products
RUCKUS Cloud Wi-Fi
RUCKUS Cloud Wi-Fi 3 Years Subscription for 1 AP, US Hosted
#CLD-RKWF-3001
Our Price: $190.00
RUCKUS Cloud Wi-Fi 5 Years Subscription for 1 AP, US Hosted
#CLD-RKWF-5001
Our Price: $285.00
More pricing below, click here!
Overview:
RUCKUS Cloud, our AI-enabled converged network management-as-aservice platform, simplifies deployment, monitoring and management of your single-site or geographically distributed multi-site wired and wireless network. Manage all of your wired and wireless networks from anywhere using the intuitive web interface or our native mobile app. Administrators get a unified ("single pane of glass") view of all venues, as well as connected access points (APs), switches and clients.
Simple and Intuitive Converged Management
Radically simplify wired and wireless network administrative tasks—from day-to-day management to setting up new venues and creating guest networks using built-in multisite management tools. Expedite provisioning, management, and control via intuitive intent-based workflows. Leverage configure once, deploy everywhere model to provision and manage your multi-site networks with speed and accuracy. RESTful Open APIs lets you automate using programming language of your choice. Native mobile app lets you provision, manage, and monitor the whole network from anywhere, anytime. Improve responsiveness to organizational needs while reducing IT overhead.
AI and Machine Learning-Driven Network Intelligence and Service Assurance
Using advanced artificial intelligence (AI) and patented machine learning techniques, RUCKUS Cloud gives you the troubleshooting tools to react quickly to service-affecting issues and to stop network anomalies from rising to the service-affecting level. It even classifies issues by severity, so you know where to focus first. Moreover, it not only identifies and surfaces incidents that are already service affecting but also provides root cause analyses and specific recommendations for resolving each incident. This helps you in troubleshooting with speed and precision. Simply put, RUCKUS Cloud enables you to meet SLAs that your business demands.
Exceptional End User Experiences
RUCKUS APs are known for exceptional Wi-Fi performance even under the most challenging network conditions. Low-latency, non-blocking architecture of multigigabit RUCKUS ICX switches ensures excellent throughput for the most demanding applications. RUCKUS Cloud lets you address the end user experience challenge from both angles: Industry-leading Wi-Fi APs and multigigabit ICX switches give you a rock-solid foundation. Machine learning and AI take care of the rest.

Pricing Notes:
Pricing and product availability subject to change without notice.
CommScope RUCKUS Products
RUCKUS Cloud Wi-Fi
RUCKUS Cloud Wi-Fi 3 Years Subscription for 1 AP, US Hosted
#CLD-RKWF-3001
Our Price: $190.00
RUCKUS Cloud Wi-Fi 5 Years Subscription for 1 AP, US Hosted
#CLD-RKWF-5001
Our Price: $285.00
RUCKUS Cloud Wi-Fi Subscription for 1 AP
RUCKUS Cloud Wi-Fi 1 Year Subscription for 1 AP, US Hosted
#CLD-RKWF-1001
Our Price: $95.00
RUCKUS Cloud Wi-Fi Subscription Renewal for 1 AP
RUCKUS Cloud Wi-Fi 1 year subscription renewal for 1 AP, US hosted
#CLR-RKWF-1001
Our Price: $95.00
RUCKUS Cloud Wi-Fi 3 year subscription renewal for 1 AP, US hosted
#CLR-RKWF-3001
Our Price: $190.00
RUCKUS Cloud Wi-Fi 5 year subscription renewal for 1 AP, US hosted
#CLR-RKWF-5001
Our Price: $285.00
RUCKUS Cloud Wi-Fi 5 year subscription renewal for 1 AP, US hosted, SLED pricing
#CLR-RWED-5001
Our Price: $190.00