RUCKUS Network Director

Centralized Inventory Control of Your Converged RUCKUS Network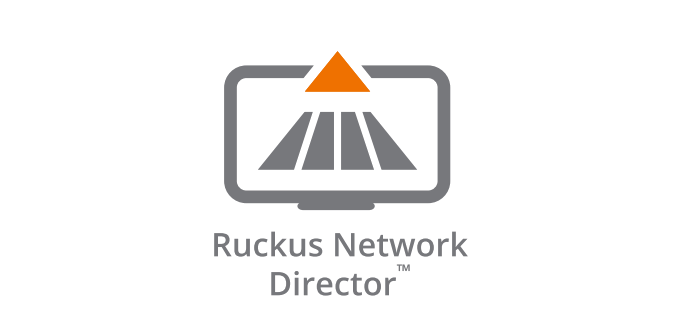 RUCKUS Network Director
Get a Quote
Request a Free Trial
RUCKUS Network Director Benefits:

RUCKUS Network Director is designed to provide network operations and Wi-Fi teams with greater control and flexibility in the management of their SmartZone managed network. Network Director provides single-paneof-glass visibility for superior AP inventory monitoring and management, and unparalleled AP health visibility. RUCKUS Network Director is a virtual appliance that scales to support your evolving converged wireless and wired edge network.
Overview:
GLOBAL NETWORK VISIBILITY
Monitor multi-cluster statistics from a single dashboard with one-click reach into controllers and APs.
UNIFY AP REGISTRY
Registration and tracking of RUCKUS APs for inventory management, control, provisioning and health visibility.
SIMPLIFY CLUSTER MANAGEMENT
Ability to view and assign RUCKUS APs across multiple SmartZone Clusters.

BULK PROVISIONING
Robust APIs for integration with northbound managers, out of the box.


STREAMABLE METRICS
Batch processing based on access point serial number for faster network turn-up, test and activation.
SEAMLESS SCALABILITY
As a virtual appliance, scales to support one million Access Points and supporting SmartZone clusters.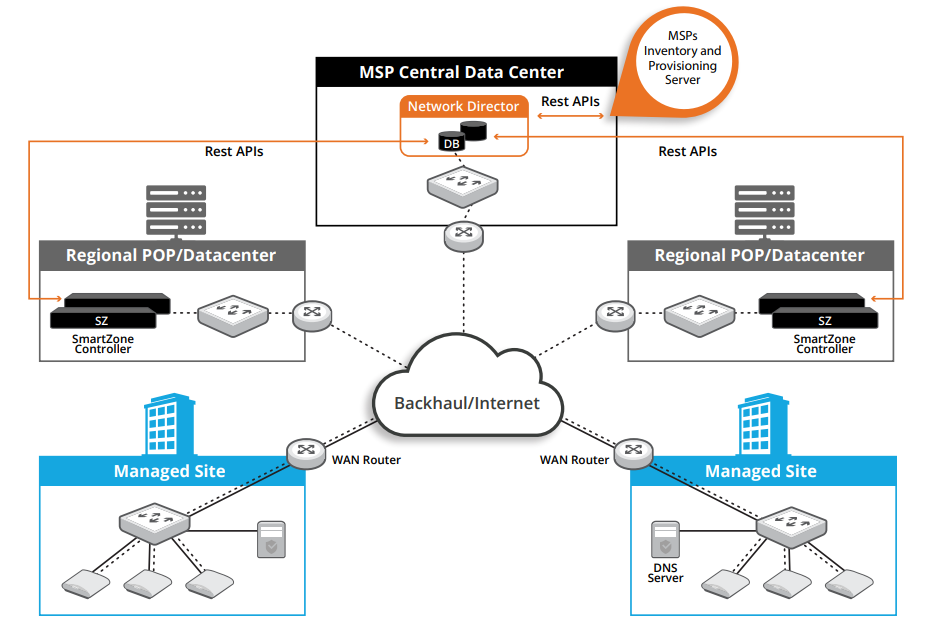 Features:
Inventory Management
Network Director will be your central point for inventory visibility and management of all your RUCKUS Access Points across multiple SmartZone clusters. A centralized inventory management providing greater AP inventory control, allowing for bulk movement of APs from one SmartZone cluster to another, and reduced back office handling of APs through serial number pre-provisioning.
Access Point Provisioning
Network Director will play a vital role in the management of your SmartZone managed network. From acquisition to deployment, Network Director will help you manage and control your access point inventory. With preprovisioning capabilities on newly acquired APs based on serial number to bulk moves of deployed access points based on IP Subnets from one SmartZone Cluster to another, Network Director will keep track of your RUCKUS Network and even help identify stranded or lost access points.
Network Health Monitoring
Network Director provides an intuitive, easy-to-understand graphical user interface (GUI) that allows operations teams to quickly view the ongoing health of all SmartZone clusters as well as access points. A dashboard with visual indicators quickly calls attention to any area of the Wi-Fi network needing immediate attention and drill-down capabilities provide a single point for network monitoring and control.
Operational Management Capabilities
Network Director allows Operations and Management teams the flexibility to control a SmartZone managed network from a single pane of glass. Simplifying SmartZone backup and restore, the movement of APs from one SmartZone Cluster to another, and click through management access to individual SmartZone cluster graphical user interfaces (GUIs).
Integrated APIs
Network Director enables the use of third-party configuration, monitoring, reporting and business intelligence tools through open and streaming APIs. It provides partners, service providers and customers access to RESTful JSON APIs for management and control.
Need help? Chat with an industry expert right now!
Please fill out the form below or call us at 844-294-0780
Contact Us
Mailing Address:
NetWifiStore.com
A division of Virtual Graffiti, Inc.
9979 Muirlands Blvd.
Irvine, CA 92618
Local: 949-870-3500
Toll Free: 844-294-0780
Our team is here to help you! We are available from Monday – Friday: 7am - 9PM PST and Saturday – Sunday: 9am - 6PM PST and attempt to respond to all inquiries within 1 business day.
Please Note: Technical support is provided by the manufacturer. If you have a product support related questions, please contact the manufacturer directly.