RUCKUS SmartCell Insight (SCI)

Big Data Wi-Fi Analytics Reporting Engine Purpose Built for Enterprise and Service Provider Networks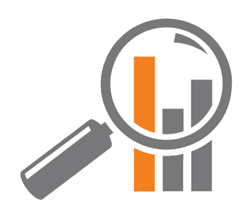 CommScope RUCKUS Products
SmartCell Insight (SCI)
RUCKUS Perpetual Right to SmartCell Insight 2.0 (SCI 2.0) VM Application
(Does not include any AP Licenses)
#L09-SCIP-WW00
Our Price: $995.00
More pricing below, click here!
Overview:
Expanding Large Scale Wi-Fi Analytics Reporting
If you've got a Wi-Fi network with hundreds, thousands or tens of thousands of access points (APs), you've got to keep on top of a wide range of Key Performance Indicators (KPIs) associated with tens or hundreds of terabytes of data traffic that cross your network every day.
SmartCell Insight (SCI) lets you do it. Designed with large-scale service provider and enterprise networks in mind, SCI enables IT to extract insight from the network. That insight leads to better informed business and operational decisions.
RUCKUS SmartCell Insight (SCI) is a Big Data Wi-Fi analytics reporting engine designed for service providers and large enterprises to make informed business decisions regarding the health, operation and performance of their Wi-Fi networks. This service makes use of Big Data technology and storage innovations found in columnar database repositories, which greatly enhance the scale and performance of a system when used to process historical data.
The SCI Architecture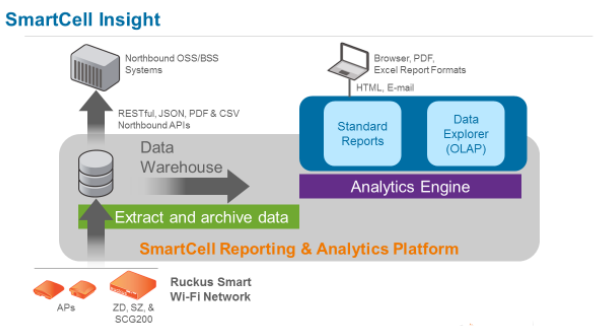 Figure 1 provides an overview of the SCI architecture. And as a VM based application, SCI provides four major functions:
Network analytics aggregation – within the defined reporting scope, SCI interacts with APs and controllers to collect and archive key network metrics that become the backbone of the reporting capability.
Monitor and report network status – based on established profiles, policies and standard reports, SCI automatically collects network data and generates the defined output.
Data Explorer – a tool to create, customize and tailor reports to focus on the precise network metrics/trends to aid monitoring of the network.
Export Analytics – SCI has built-in APIs that support straightforward exporting analytics to OSS/BSS systems that maybe part of the customer's network. Reports can also be scheduled to be auto-delivered through e-mail in PDF and CSV formats
The RUCKUS SCI platform transforms traditional network reporting into a vital business tool by collecting, analyzing, parsing, reporting, and storing unprecedented amounts of user, traffic, session and application information. Data from the largest networks can be stored and retrieved for up to 5 years.
Dive deep into your network
SCI automatically collects data from across the network and generates reports based on established profiles and policies with data granularity- at 15-minute, 1-hour, or 24-hour increments.
Customize reports for your specific requirements
The Data Explorer feature in SCI allows you to create, customize and tailor reports with ease, so you can focus on just the network metrics and trends most important to you. Pick any combination of network dimensions and metrics.
Feed your business systems the data they need
With northbound APIs and data exporting capability, SCI is ready to integrate with existing BSS/OSS and to provide valuable network data to upstream business intelligence (BI) tools.
Pricing Notes:
Pricing and product availability subject to change without notice.
CommScope RUCKUS Products
SmartCell Insight (SCI)
RUCKUS Perpetual Right to SmartCell Insight 2.0 (SCI 2.0) VM Application
(Does not include any AP Licenses)
#L09-SCIP-WW00
Our Price: $995.00
SmartCell Insight (SCI) Per AP License
RUCKUS Perpetual License to Manage 1 Additional AP with SCI 1.x Only
This will not work on SCI 2.0 systems.
#L09-0001-SCIW
Our Price: $15.00
RUCKUS Perpetual license to manage 1 additional AP with SCI
Only required when more than 500 APs are managed by SCI e.g. for the 501st AP onwards
#909-SCIL-0000
Our Price: $15.00
WatchDog Support for SmartCell Insight
RUCKUS WatchDog Support for SmartCell Insight, 1-year
#S01-SCIP-1000
Our Price: $208.95
RUCKUS WatchDog Support for SmartCell Insight, 3-years
#S01-SCIP-3000
Our Price: $417.90
RUCKUS WatchDog Support for SmartCell Insight, 5-years
#S01-SCIP-5000
Our Price: $626.85
WatchDog Support Renewal for SmartCell Insight
RUCKUS WatchDog Support Renewal for SmartCell Insight, 1-year
#S21-SCIP-1000
Our Price: $208.95
RUCKUS WatchDog Support Renewal for SmartCell Insight, 3-years
#S21-SCIP-3000
Our Price: $417.90
RUCKUS WatchDog Support Renewal for SmartCell Insight, 5-years
#S21-SCIP-5000
Our Price: $626.85
WatchDog Support for SmartCell Insight WiFi Analytics
RUCKUS WatchDog Support for SmartCell Insight WiFi Analytics, AP License, 1-year
#S01-0001-1LSC
Our Price: $3.15
RUCKUS WatchDog Support for SmartCell Insight WiFi Analytics, AP License, 3-years
#S01-0001-3LSC
Our Price: $6.30
RUCKUS WatchDog Support for SmartCell Insight WiFi Analytics, AP License, 5-years
#S01-0001-5LSC
Our Price: $9.45
RUCKUS WatchDog Support Renewal for SmartCell Insight WiFi Analytics, AP License, 1-year
#S21-0001-1LSC
Our Price: $3.15
RUCKUS WatchDog Support Renewal for SmartCell Insight WiFi Analytics, AP License, 3-years
#S21-0001-3LSC
Our Price: $6.30
RUCKUS WatchDog Support Renewal for SmartCell Insight WiFi Analytics, AP License, 5-years
#S21-0001-5LSC
Our Price: $9.45