RUCKUS ZoneFlex T301

Entry-Level 802.11ac Outdoor Access Points with Directed Coverage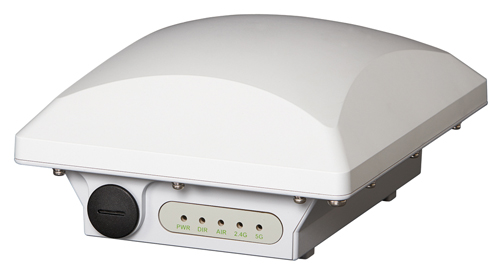 Sorry, this product is no longer available, replaced by the ZoneFlex T310.
Overview:
The Industry's First Outdoor 802.11ac AP with BeamFlex+ designed for High Density Venues
The ZoneFlex T301 Series are the first dual-band 802.11ac outdoor access points (AP) designed explicitly for high density user environments such as stadiums, arenas, train stations, convention centers, and major metro areas.
The T301 Series are the only 802.11ac access points on the market to integrate patented BeamFlex™ technology. The T301 Series has internal high gain directional antennas to provide directed coverage solutions eliminating the need for bulky panel antennas and confusing and expensive external RF cabling. The T301 Series enable focused Wi-Fi coverage to mitigate interference and implicitly improve signal-to-interference-plus-noise ratio (SINR) in the most challenging RF environments.
In addition, the T301 Series uniquely leverages a predictive model for channel selection (ChannelFly) that uses actual activity to learn what channels will yield the most capacity to provide the highest client speeds and reduced interference.
Designed for easy installation within an ultra lightweight and low profile enclosure, the T301 Series is ideal for venue owners looking to quickly and economically deploy Wi-Fi in high-capacity environments such as stadiums, arenas, train stations, convention centers, and major metro areas. Using directed coverage, the APs can be deployed in close proximity, mitigating co-channel interference. This is critical as high density deployments require a large number of APs within a fixed space.
The T301 Series can be centrally managed by the ZoneDirector Smart WLAN controller or the SmartCell™ Gateway 200 (SCG 200) as part of a unified indoor/outdoor wireless LAN, deployed as a standalone AP and managed individually, or through the FlexMaster remote Wi-Fi management system.
ZoneFlex T301n
Dual-band 802.11ac 2:2x2, 1200 Mbps
Internal narrow beam antenna for 2.4GHz and 5GHz, 30° narrow sector coverage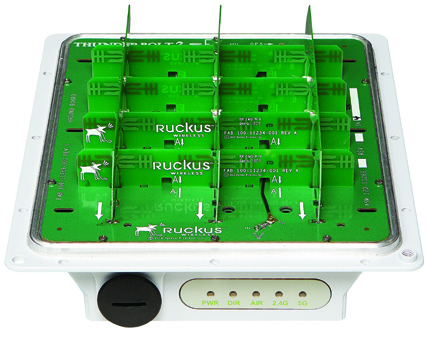 Well suited to extremely high-density deployments
Best coverage and capacity at 30° x 30°
ZoneFlex T301s
Dual-band 802.11ac 2:2x2, 1200 Mbps
Internal sector adaptive antenna for 2.4GHz and 5GHz, 120° sector coverage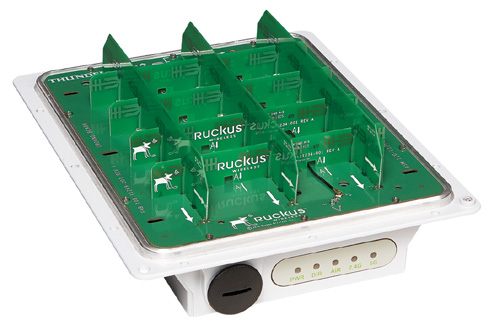 Well suited to high-density deployments
Best coverage and capacity at 120° x 30°
Features:
Internal Narrow Beam Antenna Technology
30° narrow beam or 120° sectorized antennas for very high-density deployments in arenas, stadiums, airports, etc.
Up to 10 dB of implicit interference mitigation
The antennas are integrated into the T301 Series APs for a minimal form factor which is essential in many deployments
Ideal for High-density locations
Narrow beam antennas are ideal for high-density venues where RF energy must be very narrowly focused
Hardened enclosure for harsh outdoor environments
IP-67 water and dustproof plastic enclosure with flexible wall or pole mounting options
Other Features
Concurrent dual-band (5GHz/2.4GHz) support
1200 Mbps of total WLAN RF capacity
BeamFlex+ adaptive antenna technology and advanced RF management
Up to 10dB interference mitigation
Optimized for high-density environments
Polarization diversity for optimal mobile device performance
IP-67 rated, -20°C to +55°C
Adjustable bracket included
Small, lightweight, and sleek form factor
Standalone or centrally managed by ZoneDirector, SCG 200, or FlexMaster
Dynamic, per-user rate-limiting for hotspot WLANs
WPA-PSK (AES), 802.1X support for RADIUS and Active Directory*
BYOD, Zero-IT, and Dynamic PSK*
Captive portal and guest accounts *
Admission control/load balancing*
Band balancing*
Application recognition and control*
Secure HotSpot*
SPOT location services*
Intelligent Band steering
Airtime fairness
SmartMesh**
Smart QoS
*When used with RUCKUS ZoneDirector controller
Benefits:
High speed client performance with integrated adaptive antennas
Patented BeamFlex technology greatly improves connection reliability and increases WLAN capacity
Light, slim design for easy deployment
Compact, lightweight design with integrated antennas provide flexible deployment options with quick and easy installation
Highly Scalable
The ability to cost effectively scale high density networks
Predictive channel selection for increased capacity and reduced interference
ChannelFly automatically selects the best performing channel based on statistical, real-time capacity analysis of all RF channels
Standard 802.3af power
Easy installation using standard 802.3af PoE switches or PoE injectors
Unmatched Wi-Fi capacity and reliability
BeamFlex delivers up to 4 dB of added signal gain and up to 10dB of interference mitigation
Enhanced receive capabilities
Support for signal polarization diversity with maximal ratio combining (PD-MRC) ensures reliable connectivity for mobile devices
Specifications:
ZoneFlex T301 Specifications
Physical Characteristics
Power
802.3af PoE Input (Class 3 PD)
Physical Size

18 cm (L) x 15 cm (W) x 8.6 cm (H)
7 in (L) x 5.9 in (W) x 3.4 in (H)

Weight

2.1 lbs (1 kg) with bracket
2 lbs (0.9 kg) without bracket

Ethernet Ports

10/100/1000Base-T 802.3,802.3 u,802.3ab
802.3at/af PoE PD Input
Jumbo frame support (2290 byte max MTU)

RF Connections
N female qty 2 (optional 5GHz only)
Environmental Conditions

Operating temperature range: -20°C to 55° C
Weather protection: IP67 per IEC 60529

Power Draw

PoE Input
Idle: 6.5W
Typical: 7.5W
Peak: 11W

Mounting Options

Wall Mount
Pole Mount Diameter 1" to 2.5"

Performance and Capacity
Physical Layer Modulation Data Rate

2.4GHz 802.11b/g/n 300Mbps
5GHz 802.11a/n/ac 867Mbps

Concurrent Stations
Up to 500 capable per AP
Simultaneous VoIP Clients
Up to 30
Wi-Fi
Standards

5 GHz IEEE 802.11ac
2GHz IEEE 802.11g/n

Frequency Bands

IEEE 802.11g/n 2.4-2.472GHz (ch1-13 CE, ch1-11 US)
IEEE 802.11ac 5GHz
U-NII-1 5.15-5.25 GHz
U-NII-2 5.25-5.35 (DFS)
U-NII-2B 5.37-5.47†
U-NII-2C 5.47-5.725 (DFS)
U-NII-3 5.725-5.825
ISM 5.725 – 5.875
U-NII-4 5.85-5.925†

WLAN Radio Configuration
Dual band concurrent 2 x 2:2 stream radios
Maximum Tx Power*

26 dBm for 2.4GHz
25 dBm for 5.0GHz

Channelization

2.4GHz 802.11b/g/n 20/40 MHz
5GHz 802.11a/n/ac 20/40/80 MHz

BSSID

Up to 32 (27 configurable) on 2.4 GHz
Up to 16 (13 configurable) on 5 GHz

Certifications**
U.S., Europe, Argentina, Australia, Brazil, Canada, Chile, China, Colombia, Costa Rica, Hong Kong, India, Indonesia, Israel, Japan, Korea, Malaysia, Mexico, Peru, Philippines, Russia, Saudi Arabia, Singapore, South Africa, Taiwan
Certification
Transporation

ISTA 2A:
Random Vibration & Drop Test
Compression & Loose Cargo Test
ETSI EN 300 019-2-2 Specification T 2.2 Careful transportation

Safety

Safety Listing - EU
EN 60950-1:2006/A12:2011
EN 60950-22:2006/AC:2008
International
CB Scheme Certificate
CB Bulletin
IEC 60950-1: 2005 Second Edition
IEC 60950-22: 2005 First edition
CISPR 22
CISPR 24
CAN/CSA C22.2 60950-1 Edition 2
CAN/CSA C22.2 60950-22 Edition 1

Health and Human Safety to RF Exposure

EN 62311:2008
EN 50385:2002
FCC OET-65
ICNIRP:2010

Hazardous Materials

RoHS Directive 2002/95/EC
RoHS Directive 2011/65/EU
WEEE

Immunity

EN61000-4-2 Level 4 Contact / Level 3 Air ESD Immunity
EN61000-4-5 Level 1 & 2 Immunity
EN61000-4-3 Level 4 EMC Immunity
GR1089 - 1kV 25A Surge (data ports)

Railway and Rolling Stock

EN50121-1
EN50121-4
EN61373 (for trackside use)
* Max power varies by country setting, band, and MCS rate
** Refer to price list for current country certifications
† With future software release
Views: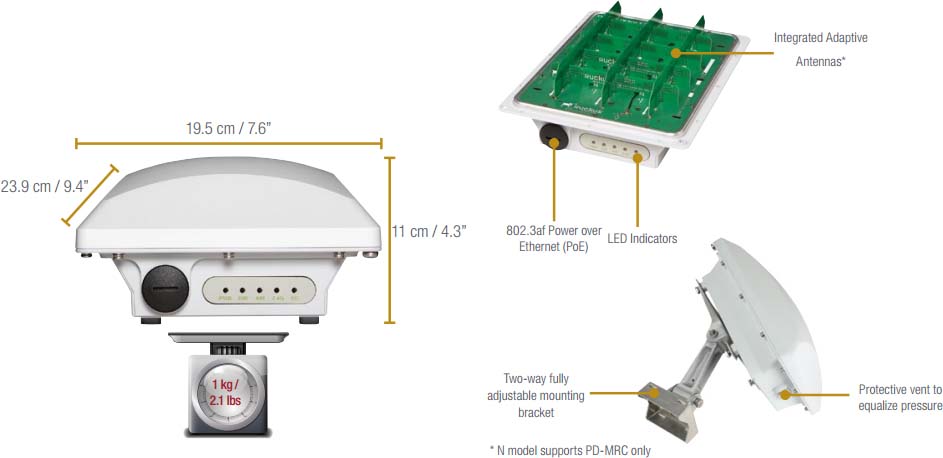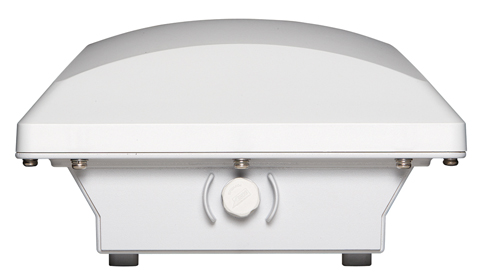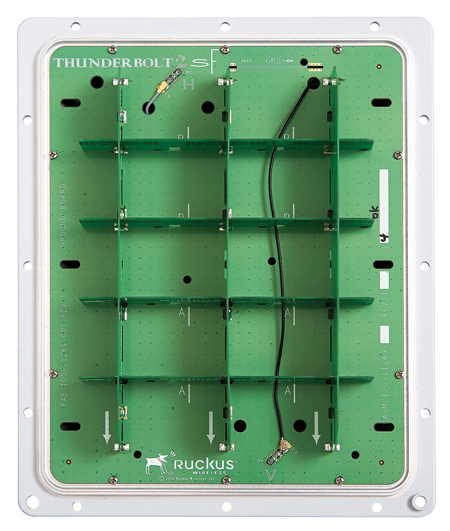 Pricing Notes:
Pricing and product availability subject to change without notice.
CommScope RUCKUS Products
RUCKUS ZoneFlex T301 Accessories
RUCKUS Spares of Power over Ethernet (PoE) Adapter (10/100/1000 Mbps) with US power adapter, quantity of 1 unit (applicable for 7731, P300, R710, R610, R700, R600, R500, R510, R300, R310, 7982, 7372, 7352, 7321, H510, H500, H320, 7055, T300, T301, T610, T610s)
#902-0162-US00
Our Price: $90.00
RUCKUS Spares of Power over Ethernet (PoE) Adapter (10/100/1000 Mbps) with BR power adapter, quantity of 1 unit
#902-0162-BR00
Our Price: $90.00
RUCKUS Spares of Power over Ethernet (PoE) Adapter (10/100/1000 Mbps) with Israel power adapter, quantity of 1 unit
#902-0162-IL00
Our Price: $90.00
RUCKUS Spares of Power over Ethernet (PoE) Adapter (10/100/1000 Mbps) with Switzerland power adapter, quantity of 1 unit
#902-0162-SW00
Our Price: $90.00