RUCKUS Networks ZoneFlex R700

Dual-Band, 802.11ac Wireless Access Point, 3x3:3 Streams, BeamFlex+, Dual Ports, 802.3af PoE, US
Sorry, this product is no longer available, please contact us for a replacement.
More pricing below, click here!
Overview:
The Industry's Highest Capacity, Highest Performing Three-Stream 802.11ac AP
RUCKUS ZoneFlex R700 is the first dual-band, three-stream 802.11ac access point that incorporates Ruckus-patented BeamFlex+ adaptive antenna arrays.
The ZoneFlex R700 ensures the most reliable connectivity within challenging and ever-changing RF environments. With BeamFlex+, the ZoneFlex R700 offers up to 2x increase in performance and range and is capable of delivering up to 6 dB of signal-to-interference-plus-noise (SINR) improvement and up to 15 dB of interference mitigation over other APs. The ZoneFlex R700 simultaneously supports spatial multiplexing and BeamFlex+ to deliver the best price/performance of any three-stream 802.11ac AP.
With a throughput of 450 Mbps (2.4GHz) and 1300 Mbps (5GHz), the ZoneFlex R700 ensures maximum throughput to three-stream capable clients while also improving single and dual-stream client performance. This is achieved through the unique combination of adaptive antenna technology, predictive channel selection and adaptive polarization diversity. Backward compatible with all existing clients, the ZoneFlex R700 can function either as a standalone AP or as part of centrally-managed Wireless LAN with the RUCKUS ZoneDirector Smart WLAN controller.
ZoneFlex R700 is purpose-built for high-capacity, high performance and interference-laden environments such as airports, public venues, hotels, universities and conference centers. The perfect choice for data-intensive streaming multimedia applications, the ZoneFlex R700 delivers picture perfect HD-quality IP video while supporting VoIP and data applications that have stringent quality of service requirements.
Patented BeamFlex+ technology extends signal range, improves stability of client connections
The ZoneFlex R700 integrates a patented software-controlled adaptive antenna array that delivers additional signal gain per radio chain. As BeamFlex+ adapts to client locations and antenna polarity, the smart antenna array optimizes the RF energy toward client on a per packet basis. This allows for up to 2x improvement in signal range and a reduction in packet loss from the ability to automatically mitigate interference and obstacles. By combining BeamFlex+ with the transmit-based beamforming, the ZoneFlex R700 is capable of delivering up to 6 dB of SINR gain while offering concurrent support for spatial multiplexing.
Adaptive polarization diversity for unmatched reception of mobile client signals
In dynamic indoor and urban Wi-Fi environments device orientation constantly changes. This affects the polarization of the transmissions. Traditional Wi-Fi antennas are static in nature and only listen using one polarization. This prevents them from capturing the full signal from mobile client devices. The RUCKUS R700 listens in all polarizations simultaneously. This results in up to 2x (4 dB) receive signal gain from mobile devices with weak transmitters.
Advanced WLAN applications with Smart/OS
When used with the RUCKUS ZoneDirector Smart WLAN controller, the ZoneFlex R700 supports a wide range of value-added applications such as guest networking, Dynamic PSK, hotspot authentication, wireless intrusion prevention and many more. WLANs can also be grouped and shared by specific APs. In a centrally managed configuration, the ZoneFlex R700 works with various authentication servers including AD, LDAP, and RADIUS.
Customers also considered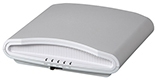 RUCKUS ZoneFlex R710 dual-band 802.11abgn/ac Wireless Access Point
Shipping:

FREE


$1,295.00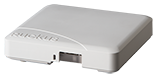 RUCKUS ZoneFlex R500 Dual-Band 802.11ac Wireless Access Point
Shipping:

FREE


$645.00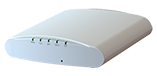 RUCKUS ZoneFlex R310, dual band 802.11ac Indoor Access Point, BeamFlex, 2x2:2, 1-Port, PoE
Shipping:

FREE


$495.00
Pricing Notes:
Pricing and product availability subject to change without notice.
CommScope RUCKUS Products
Support Renewal for ZoneFlex R700
RUCKUS Support Renewal for ZoneFlex R700, 1 Year
#826-R700-1000
Our Price: $147.00
WatchDog Advanced Hardware Replacement Renewal for ZoneFlex R700
RUCKUS WatchDog Advanced Hardware Replacement Renewal for ZoneFlex R700, 1 Year
#823-R700-1000
Our Price: $63.00
RUCKUS ZoneFlex R700 Series Accessories
RUCKUS Spares of US Power Adapter for RUCKUS R700, R710, R610, ZoneDirector 1200- quantity of 1
#902-1169-US00
Our Price: $30.00
RUCKUS Spares of Power over Ethernet (PoE) Adapter (10/100/1000 Mbps) with US power adapter, quantity of 1 unit (applicable for 7731, P300, R710, R610, R700, R600, R500, R510, R300, R310, 7982, 7372, 7352, 7321, H510, H500, H320, 7055, T300, T301, T610, T610s)
#902-0162-US00
Our Price: $90.00